So, I am still newbie (sort of) and haven't really gotten the hang of all these link ups and blog hops but recently I decided I wanted to give one or two a try, I found this one and it looked like fun, so I hope I am not too late in joining.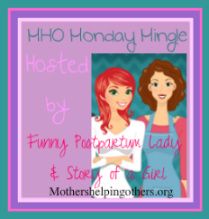 1. Do you have a favorite food? One you just can't imagine living without?
Dr.Pepper, and grilled cheese, I couldn't live without either of these


2. Do you prefer homemade or do you eat out a lot?
I prefer home cooked comfort food, but since I absolutely despise doing dishes or cleaning up the mess that cooking tends to cause, we generally eat out a lot


3. Is food comforting to you?
depends on my mood, but a grilled cheese can fix almost anything.... It can fix depression, anxiety, cure a tummy ache, and was the number one thing I always wanted while going through chemo and recovering from surgery.


4. Do you have foods that you absolutely cannot stand that your significant other loves? Do you make it even if you hate it, or do you just force them to go without?
I hate tomatoes, and meat loaf but I occasionally make them on special occasions



5. What's your go to food when you are just too tired to mess with anything else?
grilled cheese sandwich... Nothing is easier or tastes better than grilled gooey goodness.